I made a booklet of verses one for each day of advent. I tore a new verse off the pad each morning read it and stuffed it in my pocket. As the day passed I normaly bumped into it a couple of times allowing me to dwell on the verse each day. On about day 2 I decided to do this, take a picture and make a recording on my phone, nothing difficult or taxing, Just a little fun and more time to dwell and think on that days verse.
Day 1
Romans 15:13 (NIV)
May the God of hope fill you with all joy and peace as you trust in him, so that you may overflow with hope by the power of the Holy Spirit.
Day 2
Isaiah 41:13 (NIV)
For I am the Lord your God
who takes hold of your right hand
and says to you, Do not fear;
I will help you.
Day 3
1 Corinthians14:1(MSG)
Go after a life of love as if your life depended on it—because it does.
Day 4
Matthew 6:34(MSG)
"Give your entire attention to what God is doing right now, and don't get worked up about what may or may not happen tomorrow. God will help you deal with whatever hard things come up when the time comes.
Day 5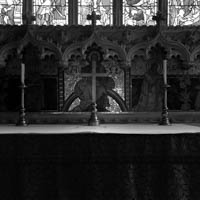 1 Peter 4:10 (NIV)
Each of you should use whatever gift you have received to serve others, as faithful stewards of God's grace in its various forms.
Day 6
Isaiah 46:4 (NIV)
4 Even to your old age and gray hairs
I am he, I am he who will sustain you.
I have made you and I will carry you;
I will sustain you and I will rescue you.
Day 7
Matthew 5:3 (MSG)
"You're blessed when you're at the end of your rope. With less of you there is more of God and his rule.
Day 8
Psalm 147:10-11 (NIV)
His pleasure is not in the strength of the horse,
nor his delight in the legs of the warrior;
the Lord delights in those who fear him,
who put their hope in his unfailing love.
Day 9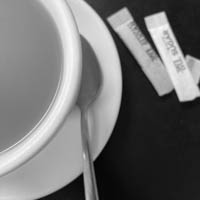 Proverbs 23:4 (NIV)
Do not wear yourself out to get rich;
do not trust your own cleverness.
Day 10
Isaiah 43:1 (NIV)
"Do not fear, for I have redeemed you;
I have summoned you by name; you are mine.
Day 11
Matthew11:28-30 MSG
"Are you tired? Worn out? Burned out on religion? Come to me. Get away with me and you'll recover your life. I'll show you how to take a real rest. Walk with me and work with me—watch how I do it. Learn the unforced rhythms of grace. I won't lay anything heavy or ill-fitting on you. Keep company with me and you'll learn to live freely and lightly."
Day 12
1 Thessalonians 4:11
and to make it your ambition to lead a quiet life: You should mind your own business and work with your hands, just as we told you,
Day 13
Proverbs 3:5-6 (NIV)
Trust in the Lord with all your heart
and lean not on your own understanding;
in all your ways submit to him,
and he will make your paths straight.
Day 14
2 Chronicles 15:7 (NIV)
But as for you, be strong and do not give up, for your work will be rewarded."
Day 15
Psalm 91:9-10(NIV)
If you say, "The Lord is my refuge,"
and you make the Most High your dwelling,
no harm will overtake you,
no disaster will come near your tent.
Day 16
John 15:1-2(NIV)
"I am the true vine, and my Father is the gardener. He cuts off every branch in me that bears no fruit, while every branch that does bear fruit he prunes so that it will be even more fruitful.
Day 17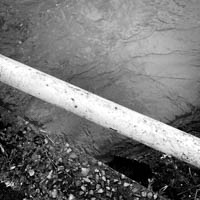 Joshua 1:9(NIV)
Do not be afraid; do not be discouraged, for the Lord your God will be with you wherever you go.'
Day 18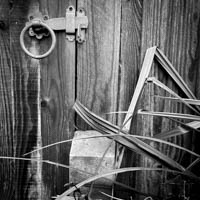 James 1:5-8(MSG)
If you don't know what you're doing, pray to the Father. He loves to help. You'll get his help, and won't be condescended to when you ask for it. Ask boldly, believingly, without a second thought.
Day 19
1 Peter 1:15(NIV)
But just as he who called you is holy, so be holy in all you do;
Day 20
Psalm 91:9-10(NIV)
If you say, "The Lord is my refuge,"
and you make the Most High your dwelling,
no harm will overtake you,
no disaster will come near your tent.
DAY 21
Psalm 56:3-4(NIV)
When I am afraid, I put my trust in you.
In God, whose word I praise—
in God I trust and am not afraid.
What can mere mortals do to me?
Day 22
Isaiah 40:31(NIV)
but those who hope in the Lord
will renew their strength.
They will soar on wings like eagles;
they will run and not grow weary,
they will walk and not be faint.
Day 23
Isaiah 30:21 (NIV)
Whether you turn to the right or to the left, your ears will hear a voice behind you, saying, "This is the way; walk in it."
Day 24
Isaiah 9:6 (NIV)
For to us a child is born,
    to us a son is given,
    and the government will be on his shoulders.
And he will be called
    Wonderful Counselor, Mighty God,
    Everlasting Father, Prince of Peace.